Hydrate & Restore Collection
$96.00 USD
This product is currently out of stock. Enter your email and we will notify you the moment it's back.
Details
Indulge in the luxurious ritual of hair oiling with signature products from our HoliRoots collection. Nourish and strengthen your strands with our HoliRoots Hair Oil, a pre-wash root treatment that encourages healthy hair growth and hydrated strands. Cleanse and hydrate with our Shampoo, enriched with healing Tiger Herb and nourishing Coconut Oil, and repair dry and damaged ends with our turmeric-infused Conditioner.
What's Included?
HoliRoots™ Hair Oil 55ml / 1.8 fl oz

HoliRoots™ Shampoo 250ml / 8.5 fl oz

HoliRoots™ Conditioner 250ml / 8.5 fl oz

Pamper Hair Wrap
Product Use

Hair Oil: Apply desired amount of oil to parted, dry hair. Massage into roots. Leave on for at least 5 minutes or overnight for best results. Rinse well before cleansing with the HoliRoots Shampoo and Conditioner.

Shampoo: Wet hair and lather in at least 3 pumps of product. Massage from root to tip and take deep breaths. Rinse and gently squeeze out excess water before applying HoliRoots Conditioner.

Conditioner: After using the HoliRoots Shampoo, lather in at least 3 pumps of product. Apply from mid-length to tip for best results. Wait for a couple of minutes before rinsing and gently squeezing out excess water.

Hair Wrap: Use it to protect your hair while hair oiling, or at night to prevent breakage and frizz.
Full Ingredients List

See individual product page for full list of ingredients.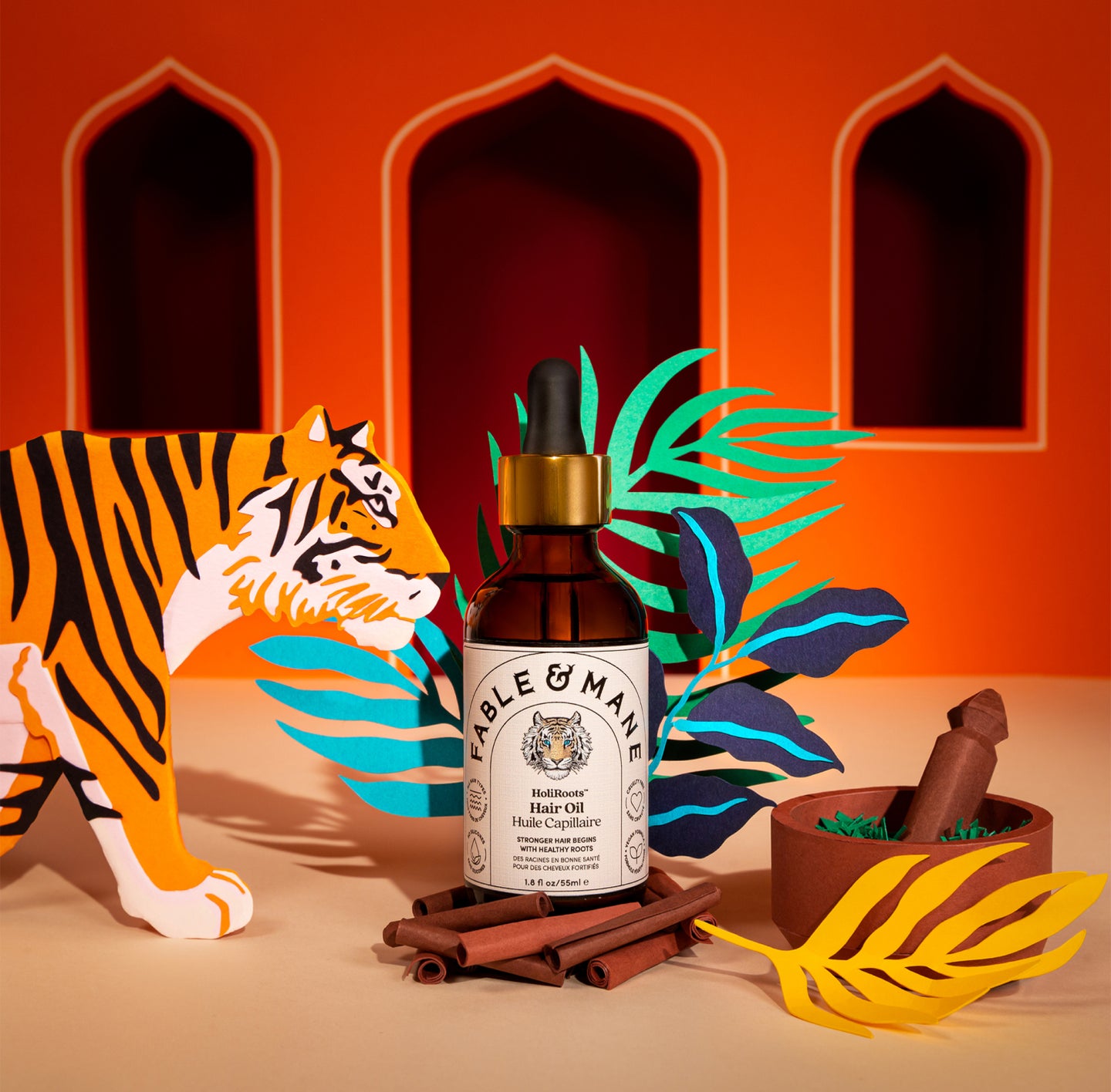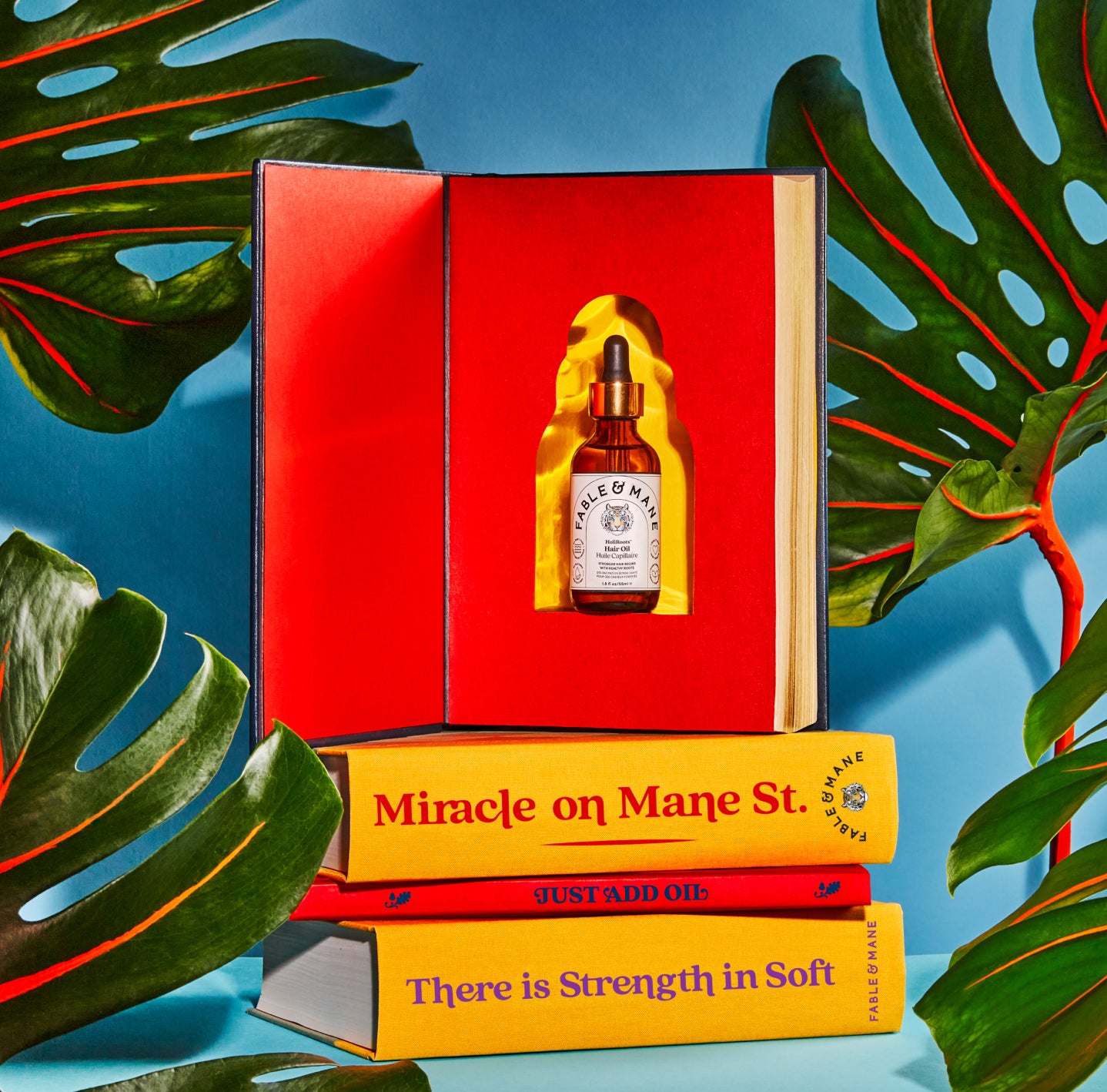 The Power of Indian Roots
Long ago in the Indian wilderness, a Sal tree stood glorious in the sun. Far and wide my stems could reach; but when the wind blows, these roots are weak. Dashmool, Dashmool I seek. Growth begins with ten holy plant roots known as Dashmool. Delight in this gift from the indigenes of India, the land of hair health & beauty.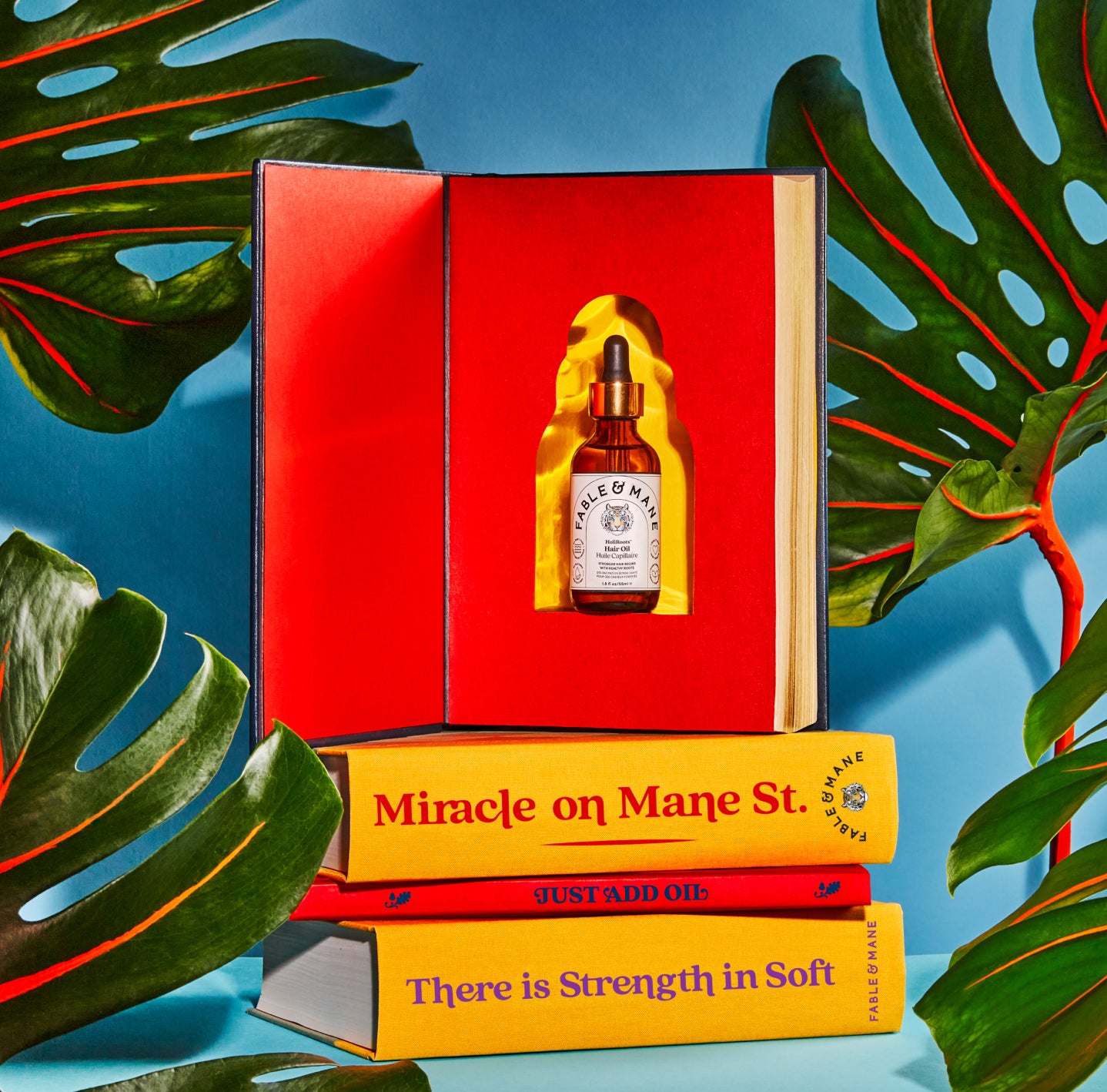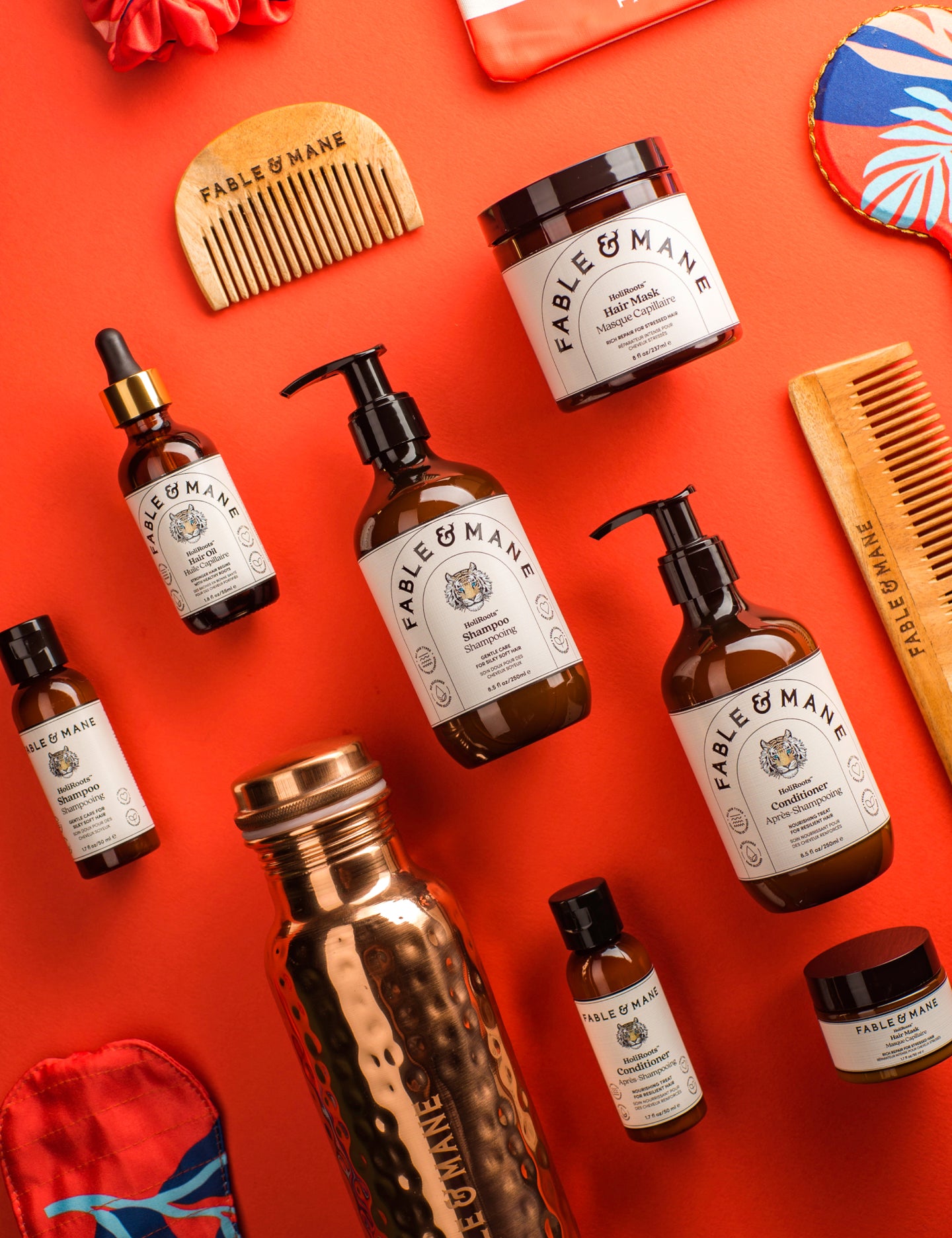 01. Can the HoliRoots Hair Oil be used as a leave-in?

We recommend using HoliRoots Hair Oil as a prewash treatment for better results and improved hair strength.
02. How often should I use the HoliRoots Hair Oil?

We recommend hair oiling twice a week for better results, or more often if your hair is very dry or damaged.
03. How do I care for the hair wrap?

Hair wrap should be hand-washed. Do not bleach, tumble dry, or put near fire or hot implements.