HoliRoots™ Shampoo & Conditioner Duo
$60.00 USD
This product is currently out of stock. Enter your email and we will notify you the moment it's back.
Details
Our HoliRoots™ Shampoo & Conditioner Duo is the perfect pair of vegan, silicone-free and high-performance hair care for a healthier scalp and hydrated strands.
Cleanse the scalp and strands with our Shampoo, a hydrating and rejuvenating formula enriched with Tiger Herb, which helps to calm sensitive scalps, and nourishing Coconut Oil for nourishment. Pair with our velvety-rich Conditioner that adds shine, repairs dry and damaged ends, and tames frizz. Used together, this dream duo will leave your hair feeling softer, stronger and shinier.
What's Included?
HoliRoots™ Shampoo 250ml / 8.5 fl oz

HoliRoots™ Conditioner 250ml / 8.5 fl oz
Product Use

1. Shampoo: Wet hair and lather in at least 3 pumps of product. Massage from root to tip and take deep breaths. Rinse and gently squeeze out excess water before applying HoliRoots Conditioner.

2. Conditioner: After using the HoliRoots Shampoo, lather in at least 3 pumps of product. Apply from mid-length to tip for best results. Wait for a couple of minutes before rinsing and gently squeezing out excess water.
Key Ingredients

Coconut

Smooth and shine for the glossiest mane.

Tiger Herb

Delivers essential nutrients for healthy scalp cleanse.

Turmeric

Rich in antioxidants that promote healthy scalp circulation.
Full Ingredients List

See individual product page for full list of ingredients.
Conditioner (250ml / 8.5 fl oz)
Tames frizz and softens for hydrated, manageable hair.
Shampoo (250ml / 8.5 fl oz)
A natural deep cleanse for smooth healthy hair as shampoo was intended to be.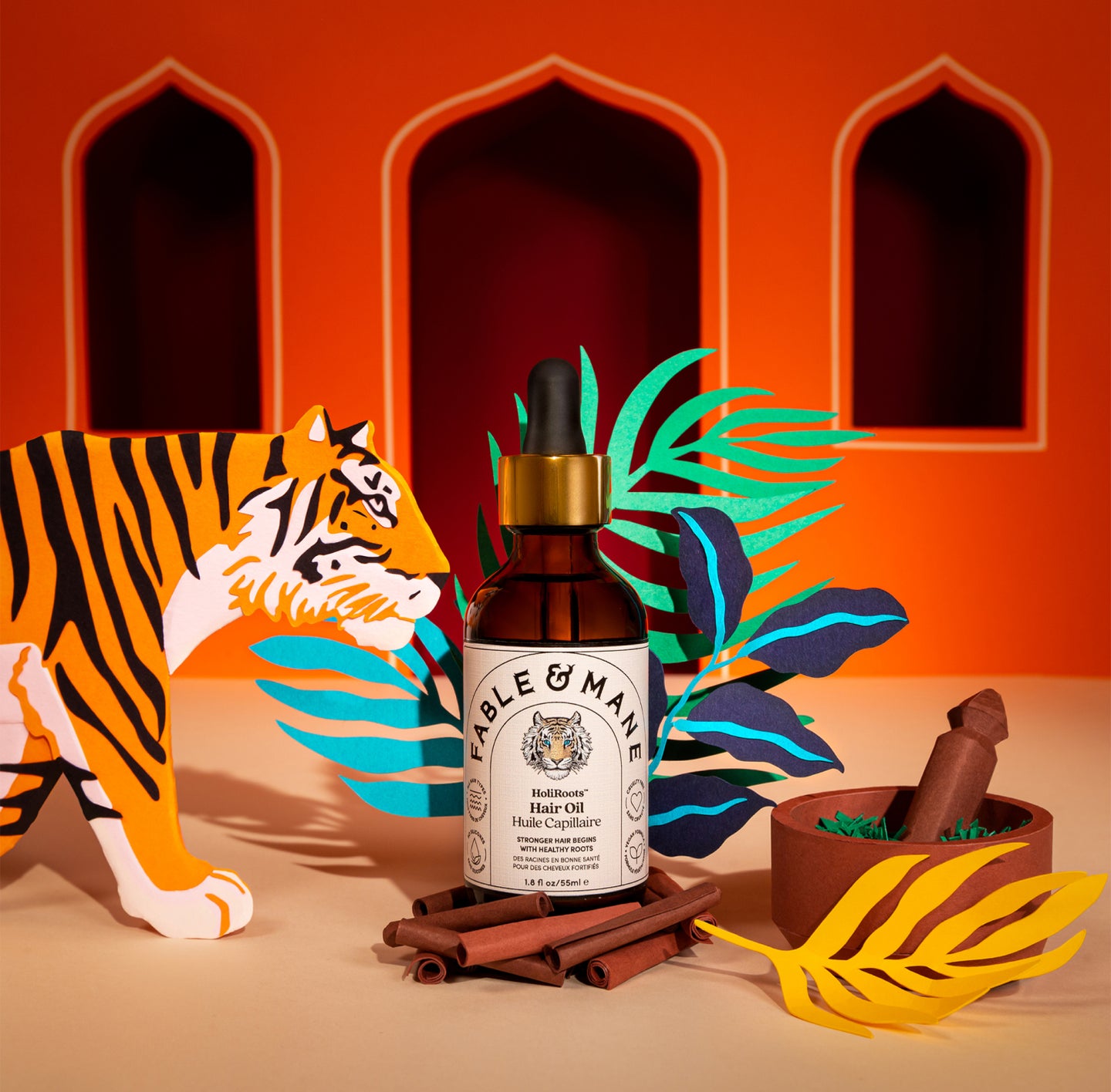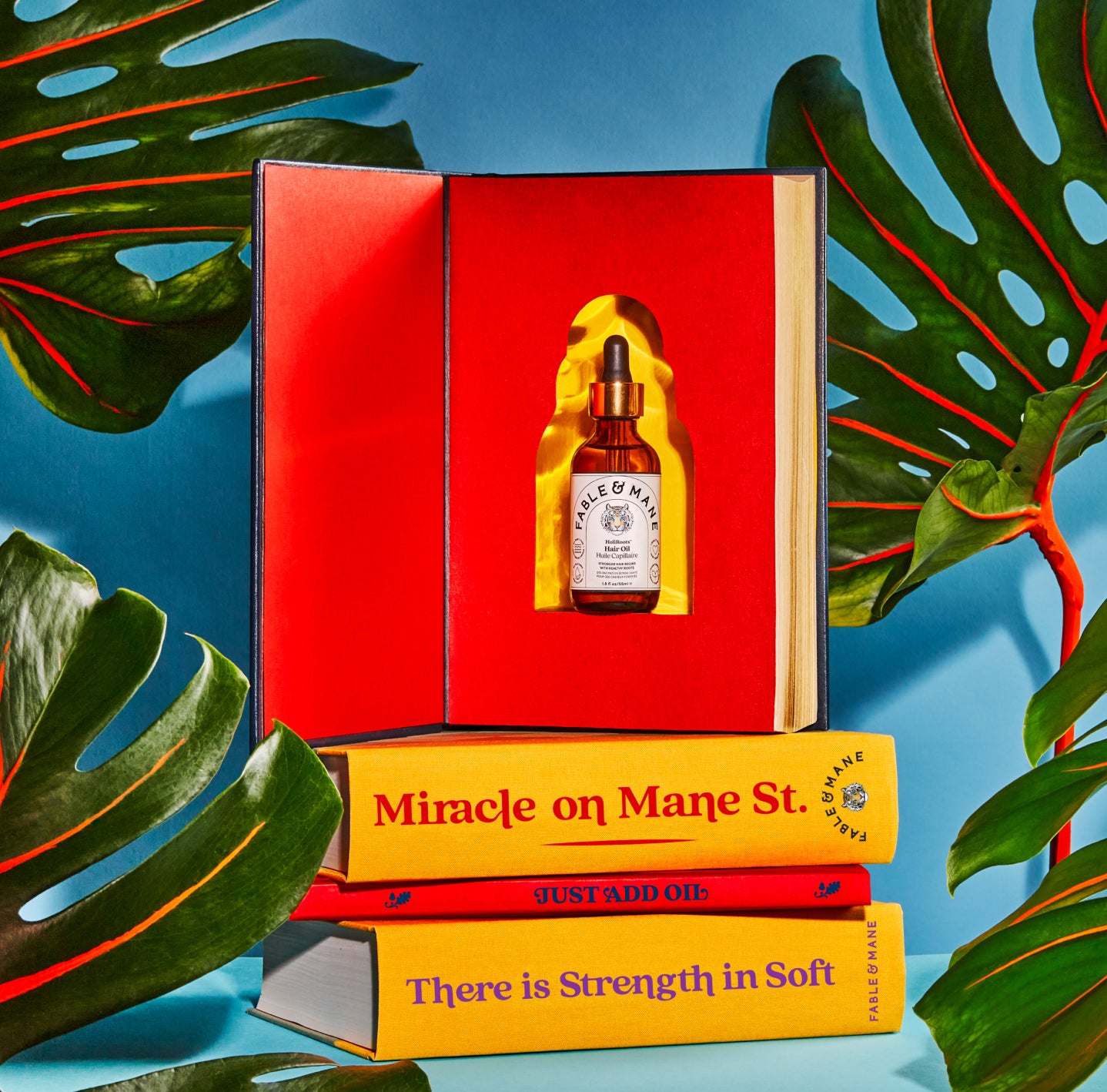 The Power of Indian Roots
Long ago in the Indian wilderness, a Sal tree stood glorious in the sun. Far and wide my stems could reach; but when the wind blows, these roots are weak. Dashmool, Dashmool I seek. Growth begins with ten holy plant roots known as Dashmool. Delight in this gift from the indigenes of India, the land of hair health & beauty.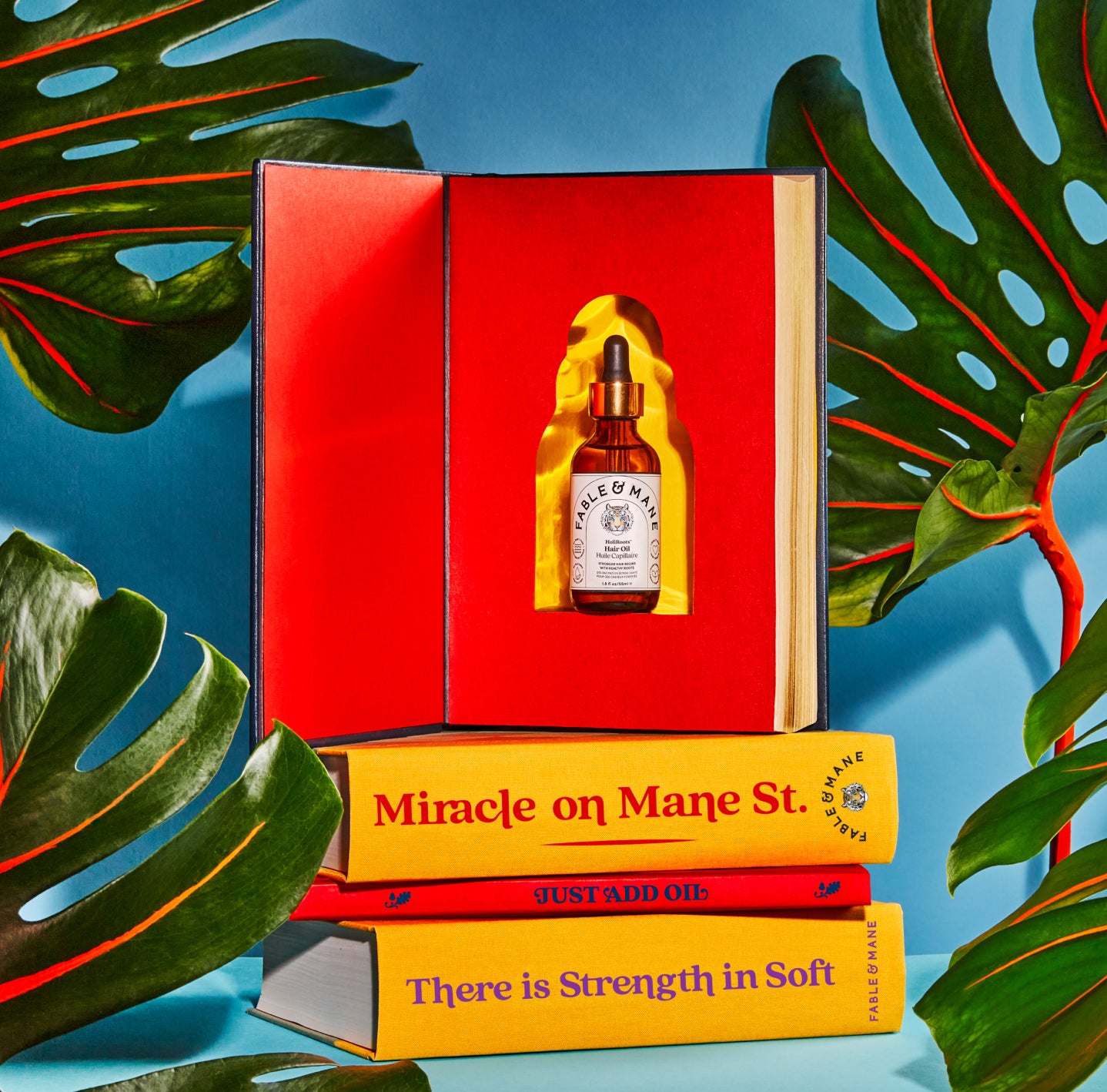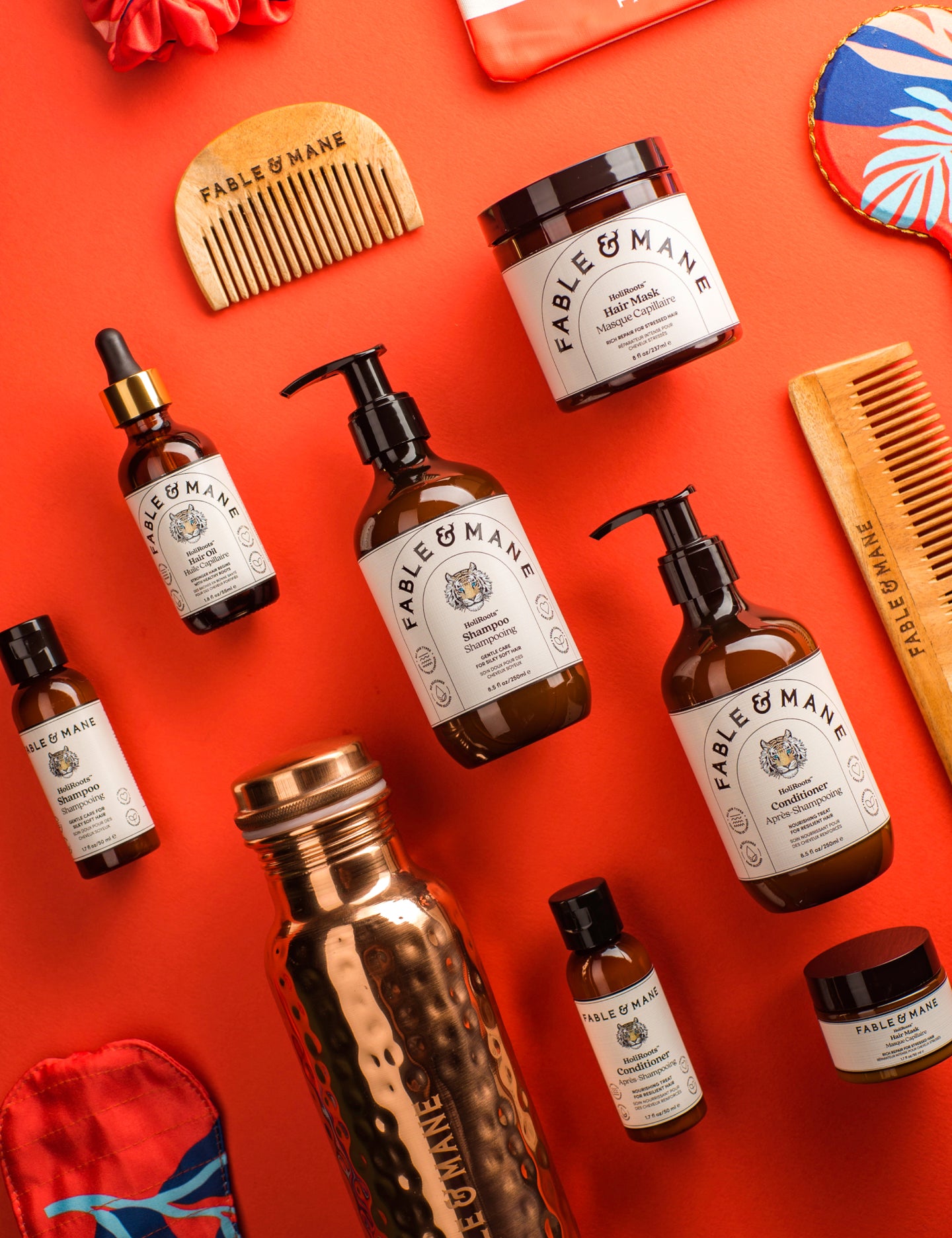 01. Are Fable & Mane products suitable for vegans?

Yes, all Fable & Mane products are certified vegan and will always be vegan. We love animals and all that share our planet with us!
02. What makes Fable & Mane different from other natural haircare brands?

Fable & Mane embraces the power of Indian beauty practices for total wellbeing. Beauty at its roots, incorporating both traditional and newfound ingredients and age-old rituals expressed through modern modalities. Our products are clean, effective and sustainably sourced, providing integrated solutions based on wellness, at all touch points: in, out and around. Fable & Mane is unique and authentic in its pairing of beautiful hair and good karma.
03. Are Fable & Mane products safe for color treated hair?

Yes, all Fable & Mane products are formulated to be safe for color treated hair.
04. Are Fable & Mane products paraben-free?

Yes, all of our products are produced without the use of parabens.